If you would like to lighten your course load for the next semester or you wish to take some time off from school without having to completely sacrifice your education, taking online courses for college credits might work for you.
Some students also take online courses in advance to finish their degree courses faster.
Online Courses for College Credits: Where to Start?
First of all, if you are currently enrolled in a campus-based college or university, you should talk to your school registrar or admin. personnel about taking online courses for college credits.
You will have to be specific about your reasons for wanting to do so in order to get as much help as you can possibly get from your school. Oftentimes, they will advise you if they are affiliated with any accredited online school.
If this is the case, then you won't have trouble transferring your online credits to your campus credits.
Sometimes, universities themselves have their online programs that enable students to take courses from their online school and then have the credits transferred to their campus records.
University of Texas Austin – University Extension
University of Texas Austin for example, has an online extensions program, the University Extension Continuing and Innovative Education, which allow students to transfer their online credits to their UT Austin campus credits.
Now, you don't have to be currently enrolled in the university's campus degree courses in order to be allowed to take online courses for college credits.
The online courses will be credited to your campus courses once you enroll in any of the university's degree programs that require similar courses you've taken online.
It is therefore recommended that you first check the course requirements of the degree you wish to complete at the university before enrolling in any of their University Extension courses.
Graduate On Time
Taking online courses at the University Extension will actually help you complete your degree courses ahead of schedule – or at the very least, on time.
You can take advance courses prior to beginning the actual school semester to either lighten your course load or to accelerate completion of your course requirements.
You can view the currently available courses through the University Extension website. You will have to indicate the semester that you wish to enroll in so you will be given an accurate listing of the semester's courses.
Spring 2012 courses for instance; include Foundations of Accounting, Cultural Anthropology, Religion and the Supernatural, Principles of Chemistry I and II, Introduction to Microeconomics, Foundations of Finance and Differential and Integral Calculus.
Check to see if any of these courses correspond with your campus course requirements so you can enroll and take your online courses to be credited later on towards your campus credits.
Online courses for biology credit are no longer as difficult to find as it used to be. Once you graduate, you can work as a biologist and know how the natural world works.
Overview
Most of the Internet classes are at the master's degree level. However, there are associate's degree programs you can avail of. Other types are also available on the Internet. An associate's degree provides students with a wide perspective on life processes, creatures and nature.
Some of the online programs involve lab simulations or lab work itself. Some courses also provide topics on related subjects like agriculture and healthcare.
Hybrid Classes
A lot of the hybrid programs now combine Internet coursework with traditional classroom studies. Most of the lab work demands students to be on campus or another chosen facility. However, there are now some websites which use simulation software. This allows different types of lab work to be conducted on the Internet.
Content and Features
Internet courses are organized in different ways. Usually these lessons are grouped so students can study at the pace they like. Many websites use video, audio animation and other forms of multimedia to present the lessons. Assorted types of courses can be accessed on the web. Some courses provide liberal arts or general education as well. This can be accessed at the online site.
Among the most popular subjects are plant biology and microbiology. Many courses focus on topics like evolution, heredity, reproduction, cell structure RNA and DNA.
Analyzing viruses and bacteria is also required in these sites. In plant biology, the topics concentrate on plant function, structure and diversity. The anatomy of plants, their evolution, environmental interactions and growth are also explored in detail. You can also go for an associate's degree in biology and related topics.
Other Information
A master's degree in biology requires more extensive studies. In most cases there is no specialization; they study different and vast topics. There are also courses that have a lot of electives. This allows the student to concentrate on diverse issues such as biotechnology, pathology, wildlife biology, cell biology and human biology.
Some of these courses are designed for teachers who want to expand their knowledge of the subject.
Online courses for biology credit usually don't have a time limit regarding enrollment. You can register at the class at any point. In some cases students are required to submit GRE scores. Check the online site to be sure.
At this age and time, nothing is impossible. Everything has an answer, every problem has a solution. Do you find it difficult to commit to regular high school education due to other commitments? Consider that problem solved with online courses for credit high school now available.
Different Online Schools
American students have various choices of courses and schools to take their diploma-granting degrees. When choosing an online school, it is important that you find one that is regionally accredited.
Many traditional schools have developed an independent study program that is fully computer-based. You do not need to travel to and from a campus to enjoy quality education. All you need is a computer connected to the Internet and you are good to go finish the diploma you always wanted.
Choosing your online school could be a challenge but you can easily get through this process if you are well-informed regarding the principles of online education.
Basically, there are four different types of online high schools. There are public schools, private schools, charter schools, and university-sponsored schools. Your range of options matter when it is time to consider how much are you willing to and how much you can spend for your education.
The school you choose must be regionally accredited. This is the highest form of accreditation that has the widest acceptance from all over the world. Programs that are not accredited and are basically just diploma mills are just a waste of your time and money.
There are also different types of curriculums offered by online high schools. You must choose a program that is suitable to your child's academic needs. There is a regular curriculum as well as programs for the gifted, special children, and remedial students. There is also a curriculum for college prep or for advanced placement.
Online Education is Flexible
You are left with many options when it comes to online education.
You can completely embrace distance learning and just learn from the comforts of your home. Schools have accredited high school programs that grant diplomas after students are able to complete the requirements of the course program.
You may also just take a few subjects online to earn the necessary credits that will allow you to finish high school much faster. Students who enroll at online courses for high school credit need to coordinate through their online and traditional schools to ensure that their courses are accredited and that they will not take the same subject or course twice.
Related articles
There are many reasons you should make use of your summer break as an opportunity to earn college credit.
For one, you will be able to lessen your load in the coming semester, making it easier for you to handle your studies. For another, you will also be able to feed your thirst for learning in a way that is not pressuring and is liberating.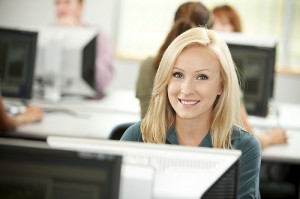 You should never look at studying during summer as a bad thing. In fact, you should see it in a positive manner especially since it is your key towards achieving success much faster.
Why Take Summer Courses Online?
It has been established that summer courses shorten one's road to professional success. But why do you have to take the course online when they are also available in your traditional school?
Well, you would love the advantage of studying online. It gives you the freedom to choose your own pace and to study at your own time. It allows you to work independently, completing coursework without anyone breathing down your neck all the time. You will not need to put off your gimmicks for the summer because you can easily develop a study schedule that will bend in everything – your studies and your hobbies.
Then again, taking online courses for the summer and earning credits for them is not that simple. There are steps that you must follow.
First, you must talk to your school counselor or administrator regarding the transfer of credits policy. You must ensure that they allow regular students to study online and be credited for it. You also have to ensure that the courses you will take are accredited for the particular degree program you are working on.
After clearing it out with a school official, it is time to decide which classes you should take during the summer. Consider the fact that you have limited time completing the course and that your learning style needs to be more intense. You also need to take into consideration the kind of course program you enlist yourself in.
When you have chosen your course, you will need some documents to be listed. Make sure to provide the necessary documentation in short notice. You have to turn in those documentation to your traditional college for approval.
Once you are approved to go ahead with your chosen online course, it is time to focus on your course and in completing its requirements. Avoid distractions. It is easy to procrastinate when you are out of the classroom but remember that doing so will only make the work pile up.
Related articles
It's a fact. More and more students are more attuned to the idea of schooling in distance learning fashion. That means, one does not need to report in a traditional campus and stay on for designated times to receive lessons and lectures, complete the requirements of the degree program, and earn the degree or diploma. You can be in your pajamas, munching on some chips, and study while seated in your favorite comfy chair at home.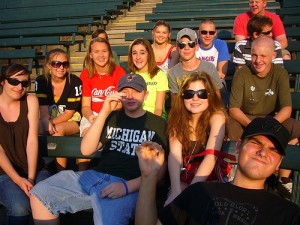 Distance education is tailored to non-traditional students who, for some reasons, cannot and would not commit to regular classes. They are ideal for adults who were left behind by some years and are now intent on finishing school regardless of all the other commitments they may have. They are ideal for students who are busy with other obligations either in sports or entertainment or whatever. They are also ideal for students who are highly gifted and talented and are not very much fitted to the regular classroom surrounding.
In Texas, online education is fast becoming a lifestyle. That is equivalent to saying you will not have problems looking for online courses for high school credit Texas. Different schools – ranging from private to public to chartered high schools – offer online courses that are duly accredited to count for high school credit. This means whatever course you take online will be deducted on your load as a fulltime student, which may even result for finishing high school in just three years or even less.
Do you Fit the Bill?
Online education is not for everyone. Well, there are certain characteristic requirements that may ensure one's success in this kind of venture. It is not enough that you want to salvage being educating the traditional way and embrace this modern kind of learning.
There are two traits that a successful online student possesses. If you want to know whether or not you fit the bill, you must examine yourself carefully.
To be successful in distance learning, you must know how to stay focused in your studies. Your determination and self-motivation will count more since you are practically left alone to fulfill the demands of the course program. It is quite very easy to give in to distractions when you are learning online. Then again, you can fight that back if you are focused on finishing the course.
You also need to have a talent in planning ahead. Online education lacks the face-to-face encouragement. You are also left alone to develop your own study schedules and make sure that it will help keep your life flowing smoothly.
Related articles
There are countless online courses for college credit in NY. Are you the right person for distance learning?
Although online education is accessible to everyone, not all of those who get into it actually experienced success. To succeed in this kind of undertaking, there are things that you must ask yourself.
Are you a Good Candidate?
Distance education is a more flexible learning system. Bust since it remains to be an education much work is expected from students with a few more challenges that come with the benefits.
To be a good candidate for success in online leaning, one must possess a determination and self-motivation like no other. You will be working on your own, there will be no instructor or teacher breathing down your neck, at least not all the time. Thus, you need to be able to work independently to attain success in distance learning. You must be able to balance your duties to complete the course with your own personal responsibilities outside of it. You need to devote a good amount of time that will help you finish the demands of the coursework within the deadline period.
To be a good online student, you must possess some computer, reading, writing, and number skills. These are the basic skill requirements to succeed with an online course. The other skills may also be required, depending on the type of course you are enrolled in.
It is not a serious requirement but for ethics sake, you also must possess some 'netiquettte'. You must be respectful of the people you communicate with in the virtual arena at all time. The fact that you do not see them face-to-face should not give you any reason to bash. Also, you must be clear when communicating. Use Standard English to make sure that the people on the other end of the line will get your message clearly. Do not go about posting without proofreading and editing your post. It would be such a dismay to your possible audience if you post disgusting-ly done entries. Do not use words or phrases that may invoke sarcasm. You would not want yourself misinterpreted and misrepresented in the web community.
There may also be documents and qualifications that you must possess to become suitable for distance learning. Make sure that before you head on to enrollment, you have the necessary requirements completed. You will encounter zero conflicts if you are able to submit to all the requirements of your online course, making sure they will actually count for college credit.
Related articles
Online creative writing courses for credit are becoming more common. Unlike other courses, you can complete them on the web. These credits work the same way as those in regular classes.
Coursework Overview
Colleges with creative writing programs consist of different topics. Some of the most common are poetry, prose, writing a one act play, writing the children's story and developing the personal narrative. You will also learn how to write a story in a particular genre.
Elements of prose are also covered. You can also take up a course in playwriting. You discover basic facts about one act plays, revisions, collaborative creation and performance of a short drama. As a writer you also learn about, oral/written critiquing excerpts, how to discuss films and plays.
Objectives and Goals
These programs teach students how to interpret different types of poems. In addition, you get the chance to read and analyze works by modern and classic works. Aspiring writers also learn major elements in fiction writing. They discover how to implement this into their own works. Various online activities explain poetic techniques, poem elements and different types of poems.
You get trained to develop a critical eye and have a larger literary scope. These programs do not just teach you how to write, but also facts about literature. The curriculum includes reviewing books, plays and other written material.
Some of these websites give you the chance to work in magazines. There are also a few sites linked to universities. In this case you may be required to attend a live class. You get to interact with teachers. Some of them even invite writers to speak before students.
Additional Details
You will also study plot research, setting, editing/revision, publication/sharing, discussion, oral/written critiquing and drafting an original story. A module on children's story includes topics on drafting stories for kids, finding a suitable plot and studying different levels of children's books/fairytales.
Other Information
Writing classes have many features similar to those in a real writing class. You may be required to submit a story which will be read by the instructor and fellow students. These are going to be critiqued, proofread and discussed. Instead of an exam, aspiring writers are required to make a portfolio.
Online creative writing courses for credit have different aspects. The information given above are just examples. A study program on writing may be composed of other topics aside from those mentioned.
Related articles
Online courses offer a bunch of amazing opportunities. They make studying in any school at any point possible, via the distance learning feature.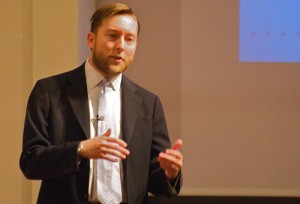 Popular universities from around the world suddenly become accessible. Proximity is not a question. Harvard University is one of the more popular academic institutions that have developed a course program especially for distance learners. Harvard online courses for credit are availed of students who want to beef up their credentials and make their resume more attractive than the rest.
Be a Successful online Student
However, it is not enough that you choose the best school to take your online courses in order to ensure success. There are other things that you must do to make this endeavor worthwhile.
First and foremost, you must read the syllabus. Understand the course description. That's how you will be able to evaluate whether or not you are suitable for the course. Different course programs offer different kinds of lessons. Online courses are widely varied according to the different academic needs of students. You should see, right from the start, if you are well suited to succeed in the course you have chosen.
Accreditation is another issue that you must consider. But since we are talking about Harvard University, accreditation is just a matter of whether or not the course you are eyeing fits right into the degree program you are working on. You have to work out how to transfer credits with the help of your school counselor.
Next up, manage your time. With online courses, you are left to develop your own study schedule. You should take advantage of this feature to able to balance out all your obligations. Time management is a skill that you need to master if you want to come out of an online course victorious.
Also, you need to keep the communication line open between you and your instructor as well as between you and your fellow online students. This is easy using the online communication tools available. Those are the same tools, which you will use to facilitate your learning.
Lastly, you need to stay engaged. Procrastinating is not a good idea. You should not put your schoolwork for later because they will only pile up and mean much more trouble. To keep your composure, you must stick to your goals and stay determined in reaching them. Keep your planner neat with your study appointments followed smoothly. You must never miss a single one.
Summer is a great time for you to enroll in online courses. Since you will have lots of free time, you can squeeze in a credit or two, which will make your load in the forthcoming semester lighter and may even cut short your road to earning a degree.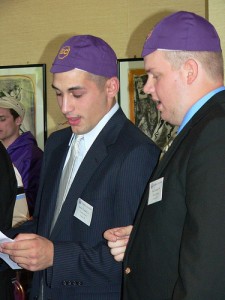 Online courses for credit transfer are not only ideal to take as summer courses. They may also make a difference if you take them alongside your regular load. That is, if you still can make time for a study schedule outside of your traditional school.
Step-by-Step Guideline
College is a very challenging territory. You must be well-prepared for your every move to secure a successful outcome. Here is a step-by-step guideline ion how to go about online courses for credit transfer:
Step 1: You need to know your traditional school's transfer credit policy. So you must ask the school administrators regarding the process, including their policies covering such an endeavor. Some schools include their credit transfer policy in the course catalogs. If you do not find it there, do your research by asking around reliable resource persons.
Step 2: Examine your curriculum and see which among those courses would you like to take online. You should work this one out alone or with the supervision and help of your school counselor. It is always important that you check your academic plan every so often to check if you are still on the right track.
Step 3: Explore your options. There are many online courses that you can take for college credit. It is up to you to decide which type of courses to take, considering which will meet your academic needs.
Step 4: Gather the necessary documents that you will need for the application and registration process. You must be ready with the necessary papers, including the course syllabus, the course description, and the assignment list.
Step 5: After completing the required documents, you may need to submit the information required by your college for the necessary approval. Always have a plan B in case your college did not approve of your first choice.
Step 6: Take your online course. Make sure to pour in the same dedication, if not more of what you pour in your regular courses. Since online education allows students to work independently, it is easier for them to go astray. Do not let yourself step into that territory.
Step 7: After you finish the course and you are able to submit to all the requirements, it is time that you ask for credits transfer.
Related articles
Online music courses for credit are not yet common, but there are starting to make their presence felt. The number of credits that you can earn depends on how many subjects you are taking. It also hinges on what majors you are studying.
Coursework Overview
Colleges for music offer general studies, subjects on specific periods, and practically everything else in between. Among the most popular subjects are Western classical music and jazz, music methods and techniques and performing 18th century music.
You can also take up conducting, advanced music performance. Using the Internet, students get training on arrangement, orchestration, traditional and modern music. Other courses that have to be studied are musicianship and fundamentals.
Degrees and Options
Your choices include Doctor of Musical Arts, Master of Music and Bachelor of Music. You can major in voice, harpsichord, jazz, orchestral instruments and other instruments. Students are also allowed to specialize in specific genres.
You can pursue studies about Australian aboriginal music, Asian music, African music and world music. There are also course dedicated to music of the 20th century, music psychology and digital music.
Degree programs can take up to five years to complete. This is usually the case when studying Master's in Conducting and one in Opera, Master's of Music in Teaching or Bachelor's in Music. You can study and be an educator, scholar or performer.
Graduate and undergraduate degrees consist of different programs. Among the offerings you will see are ballet, recording arts, composition and music education. Many others are available for students.
Other Areas of Study
Many of these schools of music teach about musicology. After going through general courses, students can focus on specific disciplines. Apart from the courses mentioned, their skills in problem solving, critical thinking and analysis are developed.
By the end of these courses, students will learn how to critically discuss various elements of music. Specialties in music theory, pedagogy and performance are common in many of these schools.
Other Information
Admission requirements for these schools vary, and so does the application process. Some of them are very strict and only accept a small percentage of applicants. Most of these sites will interview the hopefuls too. Recommendations are also required in many cases.
Online music courses for credit are usually affiliated with brick and mortar music schools. The number of courses that are available varies. However, all formal web based music classes have live components.
Related articles