To succeed in any career, you certainly need to hone your computer skills. In this computer age of ours, learning the ins and out of the system that practically runs the world is a must.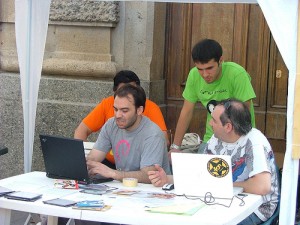 There are many things to learn about computers. First, you have to learn the basics. You must know how the thing run. After making a computer run, it is time to learn the specific programs and operating systems that provide its function.
You may take online courses for Linux, to learn about an operating system that has its very strengths.
What is Linux?
As mentioned, Linux is an operating system. It can be used to any computer system for no fee at all. It is not surprising to find free courses in learning through this system as many online colleges offer it o as to empower student with a significant computer skill that can help them no matter which career path they might take.
All About Online Courses
There are some things that the public must understand about online courses for Linux to ensure that thy will be taking them to beef up their credentials and optimize their qualification for any job at all.
First, Linux courses, whether they are offered for free or affiliated to universities usually do not count for college credit. They are merely a form of sef-study, to learn a skill that will help develop a person's understanding of how computer works.
Second, a good part of the coursework is about working on your own to understand what the video presentations, PDF tutorials, and screenshot materials offer. Basically, you will be presented with a bunch of information and you will be left to work on your own towards understanding them.
Third, Linux lessons vary from the basic to intermediate to advanced. You have to choose which level you are most suitable to in order to ensure that you wll be able to grasp the lessons.
Here are some available online Linux courses that you might want to explore:
University of South Carolina's Introduction to Linux – this is a simple tutorial regarding the basics through a slide presentation. The topics include what Linux is all about, how to use it, and what are the different versions available.
University of Surrey's UNIX/Linux Tutorial for Beginners – this include some important topics that you need to learn in order to have the system run smoothly into yours. There are eight free tutorials included in the package that touches topics on stripping unnecessary code, copying and moving files, file system security, getting help and using directories among others.
University of California's UNIX/Linux Tutorial Center at Davis – this intends to help both novice and intermediate users regarding the common tasks they are about to face using the operating system.
Related articles