To become an effective nurse, one needs to have special skills and of course, the passion to look after patients – of whatever age and gender. Skills without passion or passion without skills can only take you so far.
If you have both, however, you can truly be of service to a lot of sick people who need special attention to help them get better.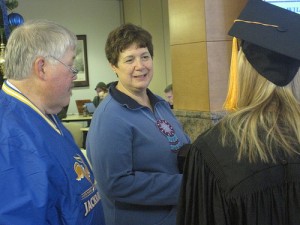 It goes without saying therefore, that you need to get a formal education in nursing to be eligible to work in hospitals or health care institutions as a Registered Nurse.
Nursing Prerequisite Courses
Before you can take advanced nursing courses, you first need to complete all of the prerequisite courses in order to be admitted to the more advanced subjects that focus on nursing.
Prerequisite courses are usually general subjects and you can take these right at the school where you wish to pursue your nursing studies or you can also take these at accredited schools. You also have the option to take these inside the campus or at an online school.
You will find that online courses for nursing prerequisites cover all the required courses which will enable you to complete all your nursing prerequisites via online learning.
Online Courses for Nursing Prerequisites
However, before you sign-up for any of the courses, you should check the school where you plan to continue your education in nursing about their specific pre-reqs so you're sure to secure a spot once you are ready to enroll for a BSN course.
Some of the pre-reqs that BSN schools require are the following: Anatomy and Physiology I and II, Microbiology, Growth and Development, Nutrition and Health, General Psychology, Abnormal Psychology and General Biology.
These prerequisites only cover the Science-related courses. There are other general pre-reqs that you also need to complete. These include General Math and Intermediate Algebra, English 101 and 102, Intro to Sociology, and Humanities.
You should take careful note of the pre-reqs assigned by your BSN school of choice, especially the Science courses.
Sometimes, the courses cover similar subjects and have similar credit hours but they have different names so it's also best to check this small detail prior to enrolling for any pre-req course.
While some schools allow that the non-Science courses be taken in conjunction with your advanced nursing courses, it is not advisable for you to do so. Nursing courses are very challenging and studying for them will pretty much take most of your time.
If you juggle studying the non-Science courses and advanced nursing courses, you may have a hard time coping.
Related articles