You've worked for several companies already and no matter how hard you try, you just can't seem to stick to one for longer than a year.
Perhaps it's not the companies or the jobs that are lacking in some way; perhaps it's the everyday routine of getting up, getting dressed and going to work that gets to you.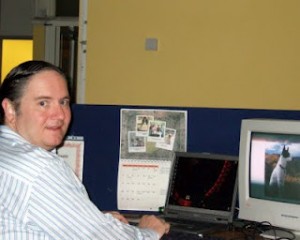 Thanks to the internet, you no longer have to put yourself through the whole process of getting up early to go to work and coming home late because you just have too many things to do in the office.
There are hundreds of online jobs that you can consider now. Problem is, you're not sure if you are any good at any of the jobs offered online.
In-Demand Online Jobs
What are some of the more popular online jobs offered today? There are several actually; including writing, typing, data entry and teaching.
So you know how to write and type; you know how to encode and you've tutored your younger siblings on several occasions – so these should pretty much put you in a good spot to apply for any of these jobs.
However, your typing speed is not at all "speedy," you can write but rather poorly and you are quite adept at teaching but you do not have a license to teach. At this point, you're stumped.
Online Courses for Online Jobs
Stop. Don't panic. There are free online courses that can teach almost everything under the sun. This means that if you want to learn how to write for websites and blogs; you can totally do so right through the internet.
By the way, writing web content and blog entries are two popular writing jobs that you can do online, from your home.
Do you wish to teach a second language? There are also courses that you can take online that teach basic and advance Spanish, Latin, French as well as English as a Second Language.
Teaching a second language is also a popular online job.
Now, if it's an online typing job that you want but your typing average is rather low; you can take a typing test online. This is free and is actually offered on several levels to help improve your typing skills as you go from one complete level to the next one – which is harder than the last.
Once you have mastered whatever skill it is you need for the online jobs that you want to try, your next challenge is how to find legitimate online jobs and land one.
In this case, you may want to look for tips posted online regarding finding the right online job and also how to get the right remuneration for it.