Project Management, in a word, is the organized handling of specific projects particularly office-related projects to ensure that no mishaps will occur once the project is underway.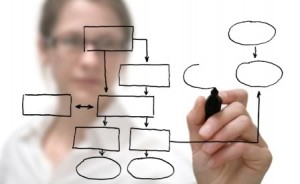 It also minimizes the risk of the project bringing in dismal results or worse, failing altogether.
For these reasons, office management, executives and personnel directly involved in company projects often undergo trainings or take courses on project management.
For management and personnel who are busy with their work schedules, online courses for project management are ideal.
Top US Universities Offering PM Courses
Some of the best online courses for project management are offered by top universities in the United States through their online learning system.
Stanford University and University of California – Berkeley have their own online courses for project management and both are considered as the best ones online.
UC Berkeley Extension offers various online courses for undergraduate and graduate levels as well as certificate programs that cover a variety of subjects.
Project Management is a Certificate Program of the university. The courses are offered during Fall, Spring and Summer and there are required courses that you need to take in order to get your certificate.
These courses are: Project Management, Project Procurement Management, Quality Management, Human Factors and Team Dynamics for Project Management, Project Risk Management, and Project Planning and Control.
You can choose courses according to your preference, meaning not necessarily in the order that the university recommends, except for Project Management which is a required first course.
Online Courses for Project Management: Advanced Courses
Stanford University offers Advanced Project Management courses online through the university's Stanford Center for Professional Development.
The online course is conducted via live streaming which you can access any time of the day and any day of the week.
Just as UC Berkeley has required courses that you need to complete in order to graduate, Stanford likewise has required courses that you need to take.
The required courses are the following: Converting Strategy into Action, Executing Complex Programs, and Leadership for Strategic Execution.
Elective courses are also offered under the same program: Designing the Organization for Execution, Financial Mastery for Projects, Leading Effective Teams, Leveraging the Customer Relationship, Managing without Authority, and Mastering the Project Portfolio.
All online courses for project management offered by both UC Berkeley and Stanford University are up-to-date with the lasts trends in project management practices and global standards ensuring that students will get the best lessons that will give them the edge in planning and executing any type of projects for the company.