The University of California – Berkeley is considered as one of the best universities in the United States and all over the world. It comes as no surprise therefore, that a lot of students – from all over the world at that – want to study here.
If you live in another continent or even just outside of California, you now also have the opportunity to be among the elite group of students who earn their degrees from the university. The school offers online courses for UC – Berkeley via their UC Berkeley Extension program.
UC Berkeley Extension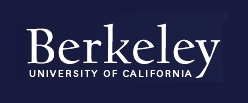 Briefly, UC Berkeley Extension is an online learning portal that provides students with the same high-quality education offered at the UC Berkeley campus. The online university welcomes over thirty thousand students per year from all over the world.
With the backing of UC Berkeley, instructors for the online university are of the same top-caliber level as those of the educators on campus.
This ensures all students taking their courses via UC Berkeley Extension that the quality of their education is not compromised in any way.
Online Courses for UC Berkeley Extension
When you go to the online university's website, you can see all the online courses that they offer. You basically have two options in terms of course schedules. You can take the "Fixed-Date" courses or the "Self-Paced" courses.
With the first option, you follow a fixed schedule as determined by UC Berkeley Extension; with the second option, you can take any of the courses offered under this category whenever you wish to do so.
To ensure that the courses and their respective syllabi are up to par to UC Berkeley's standards, the university checks all the courses first before they are included in the list of UC Berkeley Extension's courses.
The extensions program has more than one hundred and sixty-five different courses, covering a wide range of areas of specialization.
General categories include Accounting, Business Analysis, Clinical Research Conduct and Management, Editing, The Essentials of Green Chemistry and Integrated Circuit Design and Techniques.
Marketing, Paralegal Studies and Project Management are likewise offered. Popular post-graduate certificate courses include Certificate in Information Systems and Management as well as Certificate Program Writing.
There is a course on Finance, too; but it only covers corporate finance.
As of this writing, they offer a comprehensive 8-week program for Business Analysis, Clinical Research Conduct and Management, and Project Management. The usual time frame for most of the other courses is twelve weeks.