In order for anyone to be effective in their respective jobs, it is important that you get updated about your field of specialization.
Usually, professional development courses provide individuals with the necessary updates and information needed for career advancement or developing strategies to be more effective in their jobs.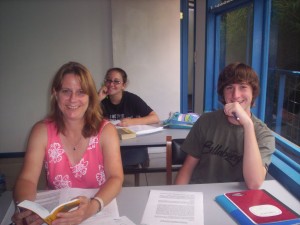 In a nutshell, these courses, once completed, can help you with your decision-making, undertaking tasks that are more sensitive than what you've grown accustomed to and also provide you with vital information regarding career plans and developing new projects.
Teachers for instance, will benefit greatly from professional development courses as they get to learn new teaching techniques, get updated information about the topics that they teach per class and also get enough credit hours for their license renewals.
There was a time when teachers took their professional development courses in traditional schools and other education institutions one of the reasons being that these were not initially available online – as compared to most other courses for undergraduate studies.
However, in keeping with the changing times as well as to address the economic turmoil that befell countries the world over, these courses were finally introduced online by the same brick and mortar educational institutions that initially offered them.
Online education has finally enabled more educators to complete their required professional development courses at lower costs and within the convenience of their homes.
Online Professional Development Courses: Certificate Programs
The broad range of choices for professional development courses designed for licensed educators make it so much easier for teachers to take courses that correspond to their subjects of specialization.
Basically, to get your Certificate of Completion for the course that you have chosen, you will have to fulfill the required number of units. Certificate courses indicate the number of credit units required which is usually 15 units.
General categories of professional development courses that educators can take online are the following:
– Art History and Appreciation for the Classroom
– Basic Biology for the Classroom
– Computer Applications for the Classroom
– Contemporary World History and Politics
– Early American History
– Inclusive Classroom Teaching
– Literature for the Classroom
– Marine Science
– Motivation and Classroom Management
– School Culture and Violence
– Teaching a Multi-Cultural Classroom
– World History
Other courses may also touch on topics like the use of digital media as a tool for learning as well as essentials in teaching like coming-up with lesson plans, creating a learning-conducive classroom environment and your professional responsibilities as an educator.