The Queens online courses for teachers are aimed to help aspiring teachers realize their ideals and passion to make a difference in the field of education. The avowed mission is to mold future educators into ethical, progressive, and thoughtful educational leaders.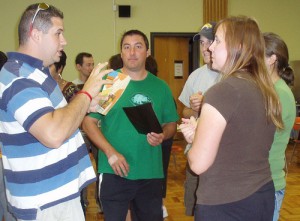 The online teaching courses feature collaborative learning, unequaled personal support, and research based lessons all under the guidance of exceptional instructors. These are geared towards attaining a professional equipping experience expected of one of Canada's foremost universities.
Subjects Offered
The online teaching courses include additional basic qualifications (ABQ) for primary and junior levels and ABQ for intermediate courses like business, computer, and family studies, French, geography, and history, among others.
On the other hand, ABQ Senior, also among Queens online courses for teachers, offers law, chemistry, biology, social science, and visual arts in addition to regular subjects. The rest of the courses include Honor Specialist, One Session Qualifications, Three-Part Additional Qualifications, and Technological Education. These modules, specialized by Queens online courses for teachers, help equip and qualify students to confidently face the real and challenging world of education.
CTE004 Demo Course
Part of Queens online courses for teachers is the Demo Course. It's a mini module that shows what the online teaching courses are all about in a capsule. It reflects the same format but only more compact and summarized. It showcases and promotes the special additional qualification (AQ) components to potential clients and gives them an idea of what they can expect from the online university.
Course Toolkit
All school projects need tools to accomplish and those required in Queens online courses for teachers are no exception. The Toolkit is online tools to aid better learning like study helps, rubrics, and tips, among many others. The sidebar help features the university's database for e-journal topics plus more course literature. Specifically, it is under accessing course readings.
Tips and Resources
Research is at the core of these online teaching courses. Thus, for easier and more effective research activities the site has a page for tips and resources, even those released from the Ministry of Education itself. There are lists for elementary teaching resources, helpful materials for teachers educated abroad, and even basic aids to the non-computer literate.
There are even tools for making electronic portfolios and showcases, animation, resources bulletin, and e-stat, to name a few. Statistics on Canada and community, census tract, and health profiles are also made available.
Among overall features that make Queens uniquely effective are the course structure, teaching or instructional strategies, learning resources, communication tools, and the various innovative evaluation approaches.
Related articles