The College of North Atlantic boasts of being one of the biggest public college institutions in Atlantic Canada and also one of the most affordable educational institutions here, offering a wide range of courses whose curricula are designed and developed by highly-qualified educators.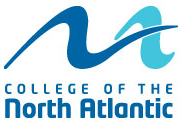 Offering various diploma courses as well as professional trainings, the school is considered as one of the best educational institutions in this side of the globe.
Plus now that they have an online learning portal, they are able to reach more individuals who wish to take advantage of their quality education to earn college or Continuing Education credits.
Online Courses for College Of North Atlantic
You can enroll in any of the online courses for College of North Atlantic that you wish to take via the school's online portal.
Under the school's Distributed Learning program, you can choose from over two hundred different courses that take on a wide range of studies, from Accounting discipline to Human Resources, Mathematics to Communications to Economics and even Office Management.
If you wish to learn about bookkeeping, the school has two online courses for this area: Bookkeeping I and II.
Do you wish to specialize in Human Resource Management? You should look up HR Management I and II, Occupational Health and Safety, Dispute Settlement, Recruitment and Selection, and Strategic Compensation and Benefits.
You may also want to check out the following courses also related to HR Management: Labor and Employment Law; Business Law and Information Management Law.
Communications courses cover a wide spectrum of topics. You can take Essential English I and II, Writing Fundamentals, and Business Communications for starters.
If it's IT and Communications, then you should check out Fundamentals of Programming I, Web Site Analysis and Design, Data Management, and Networking for Programmers.
Other courses that might interest you are: Childhood Nutrition; Health, Safety and Wellness; Entrepreneurial Studies; Small Business Development; and Medical Transcription.
Dropping of Courses
In the event that you have already enrolled in a few online courses and you decide later on that you will be unable to complete one or two of the courses; you can drop the courses so you won't be compelled to fulfill the requirements.
However, if you drop the course after the given grace period, you will not be able to get a refund for the fee that you paid. Usually, if you drop the course within 2 weeks from the beginning of the semester, you can still get a full refund.
There is a Drop Courses Form that you can find online. Just click on the Admissions and Registration link and click on the Drop Courses link from the drop down menu.