For professionals working in the health care field as managers or administrators, it is important to be updated about health care laws and systems to ensure that adherence to these is strictly followed for the benefit of the company and its clients.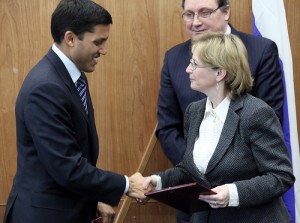 The study of management theories and their practical application are also important aspects in health administration.
You can enroll in online courses for Health Administration to learn about the basic structure of American laws governing health administration as well as learn about the updates or changes, if any.
Online Courses for Health Administration
Saint Joseph's College of Maine has an online school that provides programs for Health administration.
Its Health Administration Certificate Program provides health care administrators and managers with courses that are essential to being an effective health care administrator.
The courses will give you a good background of US Health Care Systems and laws governing health care administration.
SJCME Health Administration Certificate Program: Overview
The certificate program requires eighteen semester-hour credits and of these, twelve should be completed through the SJCME Health Administration Certificate Program.
For the remaining six semester-hour credits, you should submit your transcript to the school administration so they can review and assess if these can be accepted for credit transfer to their program.
Required courses are comprised of the following: American Health Care Systems, Human Resource Management, Health Care Administration: Management Foundations, Health Care Financial Management, Legal Aspects of Health Care Administration, and Ethics in Health Care.
Bachelor Program: Health Administration Major
Saint Joseph's online school likewise offers Bachelor's Programs in Health Administration, including Health Administration Major. This program requires completion of one hundred and twenty-eight semester-hour credits.
It has General Education and Core requirements that you need to fulfill.
General Education requirements are the following: English Composition, Social Science, Science, Humanities and History require six credits each. Philosophy, Theology, Ethics, Mathematics, and Statistics require three credits each.
Core requirements are similar to the courses required for the Health Administration Certificate Program: American Health Care Systems, Human Resources Management, Health care Administration: Management Foundations, Health Care Financial Management, Legal Aspects of Health Administration and Ethics in Health Care. Three credits are required for each of these courses.
Finally, students must also complete eighteen semester-hour credits of Electives.
You may choose 6 of the following Electives: Health Care Informatics, Leadership in Health Administration, Introduction to Managed Care, Quality in Health Care Administration, Strategic Planning in Health Care Organizations, Introduction to Long-Term Care Administration, Aging in America, Issues in Long-Term Care Policy, and Introduction to Marketing.
Each of these courses is worth three credits. Taking six of these courses will help you fulfill the eighteen semester-hour credit requirement for Electives.