New Zealand is considered as one of the best countries to live and work in especially for those who come from developing countries, not only because of its sceneries but more so because of its excellent working conditions.
For this reason, a lot of foreign professionals seek employment in this country particularly professionals in the health care and medical field, including nurses.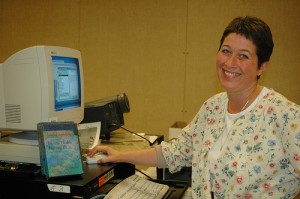 Now, if you wish to work in New Zealand as a nurse, it is not enough that you complete your studies and earn your Nursing degree in your own country.
There are standards set by the country that you have to know about and follow; plus there might also be courses that were not included in your curricula but which are essential for nurses in NZ.
Online Courses for Nursing in NZ
If your main goal is to work as a nurse in New Zealand, you should then first check the required educational attainment plus the regulatory standards set by the country's Nursing Council.
In some countries, perhaps including yours, a Nursing degree is earned after about four or five years of college including a year's worth of working as a Nursing intern. In New Zealand however, a Nursing degree is generally earned after three years of study.
This means that if you take your Nursing courses directly from New Zealand schools, your goal of becoming a qualified nurse in the country may happen sooner than you planned.
If you are unable to go to the country for your education, there are online courses for Nursing in NZ that you can consider.
Perhaps you can take a few initial courses just to get you on the right track and then see what options are available to you for completing your Nursing education in the country.
Among the courses that you will need to learn specific to New Zealand are Nursing Practice in the Community Level, Nursing Practice in the Tertiary Level, New Zealand Society and also specific health issues that are prevalent in the country.
Nursing Council of New Zealand
New Zealand's Nursing Council oversees the registration of nurses in the country.
The Council, in this regard, sets the standards of competency for applicants and you must fulfill the competency requirements in order to be given a certificate to practice as a professional nurse in any of their hospitals of health care institutions.
They likewise monitor and provide accreditation to various Nursing schools in the country to ensure that students learning to become a nurse in New Zealand are provided with the right level and quality of education necessary to work as a nurse here.
This is why it is important that you check the education requirements including specific courses that you need to take, which may not be available in your country's Nursing schools, to become eligible for work in the country.
Related articles