If you are a teacher in the state of Ohio and you need to take professional development courses either for credit or for personal enrichment, there are courses that you can enroll in within Ohio that will meet your requirements.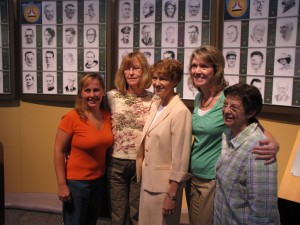 Now, if you are juggling work and home life, it might be next to impossible to take campus courses as these will require you to set aside several hours per week just to travel to your campus and take your classes – unless there are courses offered that will fit your requirements right within the school where you teach.
There is another option that you can consider and this is taking your courses through the internet. Mind you, online courses will also require you to set aside a few hours each week so you can focus on them.
However, by taking away your travel time commuting to and from your classes, you are afforded more time for your courses or other tasks.
Online Courses for Teachers in Ohio
The Ohio State University in Lima has an online education site for their professional development courses.
The university's online <a href="https://lima.osu.edu/">Educational Professional Development Courses</a> are given specific schedules of enrollment, information for which you can find on their site.
For example, enrollment for the Autumn Quarter is scheduled only up to the 13th day of September. After this date, you will no longer be included in the roster of students enrolled for this specific quarter.
You will have to wait again for next semester's enrollment to sign-up and register.
Once you are registered, you can start at any time following the 1st day of classes and complete your course any time within the semester.
OSU-Lima Online Educational Professional Development Courses
Online courses for teachers in Ohio being offered by OSU-Lima cover such topics as finding useful resources on the internet for your classes, utilizing Web technology for your lessons, digital story- telling, creating photo books and albums that you can integrate into your lessons plus courses on specific subjects like Math and Social Studies.
Digital story-telling and creating photo books and albums use certain computer applications which you will also learn about in your courses while the subject courses, Smart Math and Smart Social Studies can help you with instructional materials and resources that you can use for your curriculum.
Courses are worth one up to four graduate credit hours or up to three undergraduate credit hours.
Visit the FAQ page for help on how to register for the courses that you want. Once your registration has been approved, you will receive an email informing you that you can now start with your courses.