The University of San Diego is a prestigious Catholic school for higher education in the state of California with several degree programs to offer students.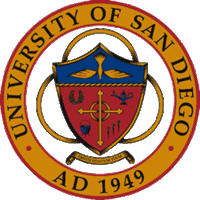 The programs take on different fields of study: Arts and Sciences, Business, Law, Leadership and Education, Nursing and Health, Peace Studies, Engineering and Continuing Education for professionals.
If you are a licensed and practicing educator, there are courses that you can take related to your professions; whether online or offline.
University Of San Diego Online Courses for Teachers
The university provides online courses for professionals through their Professional and Continuing Education Division.
The division provides professional development and CE courses in the following categories: Education, Business and English language.
For educators, there are several areas covered by the university's online courses. Each one of these aims to provide teachers with techniques to assist them in their jobs.
How Do You Access the Courses?
Naturally, you would want to learn more about the lessons covered by the University of San Diego online courses for teachers before you enroll in any one of them.
When you go to the USD Professional and Continuing Education website, click on the Education option to go to the page reserved for course choices.
After which, select the Online Courses option which will then take you to the Division of Continuing Education page. From here, you will see a list of the university's online courses for teachers.
USD Online Courses for Teachers: Options
Your course options are varied: Professional Teachers Program: Teacher Online Course Series, Certificate Program on Bullying Prevention in Our Schools, Mainstreaming: Teaching Individuals with Special Needs, Computer for the Educator Level II, Using the Internet for Your Classroom Series, and Web Design for Educators.
When you click on any one of these options, you will be given a list of courses covered by the main course category.
For example, if you click on the Professional Teachers Program: Teacher Online Course Series, you will see the following courses:
– Maximizing Student Achievement through Classroom Management, Elementary and Secondary
– Strategic Lesson Planning and Aligning Standards, Curriculum and Assessment
– Develop Partnerships with Families, Find Resources, and Become a Reflective Professional
– Teaching Methods for Diverse Learners
– Balanced Literacy: Writers' Workshop
Each course has a specific schedule and you will be informed on whether or not there are still slots available for enrollment.
Credits for each course are usually worth three semester units. Course materials are covered by the course fee and are in digital format.