Professional translators get high remuneration especially if they have already established a good reputation in their field.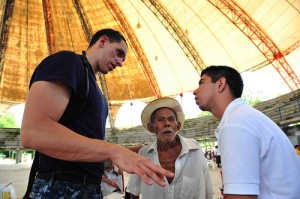 Their field of practice is also diverse. They can work in schools, government offices, in the movie and music industries, TV shows and practically every other office that needs labels and other company literature translated into several languages for their foreign market.
You can also use this as a stepping stone to work abroad. If none of these appeals to you, you can always work from home translating for websites and clients abroad.
Online Courses for Translators
Whether you are already a practicing translator who simply wishes to further enhance their skills or learn new languages, or you are in the process of completing your Master's degree in this field of specialization; you may want to look at online courses for translators first before heading off the nearest university or campus that has similar courses.
Online courses could actually be the better option for you if you wish to study at your own pace, in your own home and without the hassles of juggling your time between your other responsibilities and traveling back and forth to your classes.
Studying from home actually provides you with more opportunities to focus on your courses as you can very well start your lessons the minute you wake up, without having to dress up for school first.
Online Translation Studies
The University of Denver's University College is the school's branch for their Professional and Continuing Studies courses.
The University College has online courses that cover different areas of study including Translation Studies.
This is part of the college's master's degree program with classes that are delivered fully through the internet.
The courses will not only teach you about translating from language to the next but also about how to use the computer, utilize the internet technology as well as other programs that can help you with your translation job.
Factors that affect translation jobs will also be discussed. Plus, you will also learn more about the various fields that you can practice in as a professional translator.
Courses are grouped into three categories: Professional Foundation Courses, Specialty Courses and Further Study.
Professional Foundation Courses cover topics such as Global Players, Structures and Trends; Cultural Positioning and Assessment; and Issues in Working Internationally.
Specialty Courses include Theory and Practice of Translation and Interpretation, Basic Translation: Written and Sight, Terminology and Computer Applications for Translators and Translation Practicum.
Finally, for Further Studies, you can enroll in the any of the following courses: Introduction to Legal Translation, Localization-translation of Software and Web Pages, Translation of Medical and Scientific Texts, and Translation of Project Management.