Want to improve your skills, learn a new hobby or train for something that could help you get a second job? Why not take online courses?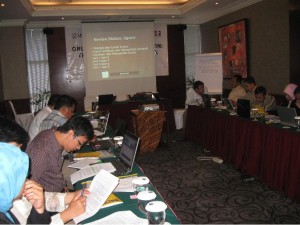 The internet is teeming with loads and loads of online courses and you should know that you can absolutely take online courses for free. With these free courses, the only thing that you will be sacrificing – if you can call it that – is your time.
You'll be glad to know that most online courses that are offered for free are really just that – free! There are no hidden charges, sign-up fees or items you need to purchase first before you can take advantage of the free courses.
Free; With Strings Attached
True, there are some websites that apparently offer "free" courses but these would entail signing-up for a membership and paying the mandatory membership fee or availing of the products that they are marketing prior to being given access to their free courses.
But there are also a good number of websites that prove that when they say it's free, it's absolutely free.
How to Find Free Courses Websites
Using your search engine is a good start. When you key-in the words "free online courses" you will be given website addresses that offer such course.
You should check out first the sites of universities or schools that you are familiar with. For instance, a number of US-based universities provide free online courses. Most of these are academic courses conducted by the university's own faculty.
Usually, these courses are offered via the Open University system. Utah State University for instance allows individuals from all over the world the world to take online courses for free via their Open Course Ware program.
USU-OCW Courses
To give you an example of just what type free online courses you can get, below is a list of OCW courses from Utah State University:
– Anthropology: Cultural Anthropology; Anthropology of Religion
– Biological and Irrigation Engineering: Sprinkle and Trickle Irrigation; Surface Irrigation Design; Irrigation and Conveyance Control Systems; Biochemical Engineering
– Biology: General Ecology
– Civil and Environmental Engineering: Uncertainty in Engineering Analysis; Fluid Mechanics; Numerical Methods in Civil Engineering; Soil-Based Hazardous Waste Management
– Economics: Research for the Classroom Teacher
– Electrical and Computer Engineering: Science of Sound; Signals and Systems; Communication Systems I; Stochastic Processes
– English: Introduction to Writing Academic Prose; Intermediate Writing: Research Writing in a Persuasive Mode; Technology for Professional Writers
– Family, Consumer, and Human Development: Marriage and Family Relationships; Family Finance; Power of Positive Parenting
These are only a few select OCW courses that you can avail of for free.
USU-OCW covers other areas of study as well: History, Instructional Technology and Learning Sciences, Languages, Philosophy, and Speech Communication; Mathematics and Statistics, Physics, Psychology, and Theater Arts.
What makes USU-OCW different from other free online courses is that the courses include assignments and recommended readings whereas most other free courses offered by universities only provide audio, video and text lectures – no course work included.