If you want to finish your high school but you do not have the time or opportunity to travel all the way down to a regular campus, online courses for high school diploma is perfect for you.
Virtual high school classrooms have been developed to offer opportunities for everyone to finish middle school at the most convenient manner. There are various schools, public and private that offer accredited distance learning. You just have to choose the right schools, sign up for the right courses for credit, and commit to your home study in order to be successful in this undertaking.
Why an Online Program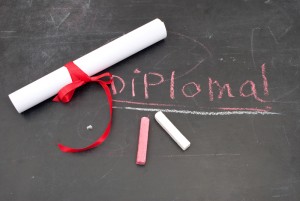 More and more teenagers are committing to online programs for their high school diploma. That's because distance learning often presents a great option for students who need to stay at home for a whole lot of reasons – either because of health, an acting career, a sporting career, or just because they cannot work efficiently in the regular classroom setting.
Distance education offers the same quality education plus the option for students to work on completing the requirements of their courses at their own pace and at their own time.
However, there are several challenges that distance education entails. First is finding the right school. There are several schools offering online courses for high school students. Some of them are privately owned others are administered by the government. There are also chartered schools that have distance learning programs on offer. When choosing the school, it is important that you consider their accreditations as well as the quality of courses they offer.
Often, online courses are not just about earning your high school diploma. There are also elective classes, language courses, and core programs. You can choose from a wide variety of courses available that will suit your need and requirement.
If you are earning your diploma online, you will be given a syllabus that will contain all the necessary courses to complete. After completing all the required courses, you will be awarded your high school diploma just like you do in a traditional campus. The only difference is that you will have no time limit in finishing the courses. You do not have to finish high school in four years. You can either shorten or prolong your studies depending on what will suit your lifestyle.
If you are taking online courses for high school students while you are still enrolled in a regular high school, make sure that the course programs you sign up in will be credited. They are also great options for you to refresh and update your knowledge so as to keep up with or advance in your class.
Related articles