Are you traveling to a Spanish-speaking country soon for your work? Do you need additional courses to help you with your Spanish classes or do you wish to take Spanish on your own so you can concentrate more?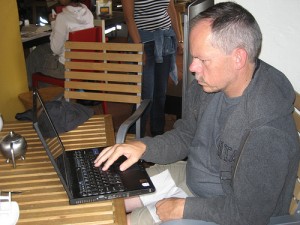 The internet has every imaginable language course that both young and adult learners can take. Most of these are free but for credit courses, you will have to take the paid courses.
Spanish is a very popular language offered in online language courses and these are usually offered in four levels: Spanish 1 through 4.
You don't necessarily have to start with Spanish 1 if you just wish to learn the language for your personal gains – meaning, it's not for course credit.
Online Courses for Spanish 2
You can easily jump to online courses for Spanish 2 if you wish to do so as there are online schools that require no prerequisites in order to enroll in Spanish 2.
What this means is that even if you have no knowledge of the Spanish language, you will still be accepted for online courses for Spanish 2.
The University of South Florida St. Petersburg is one such online school that requires no prerequisite course to be able to enroll in their Beginning Spanish II online course.
The course entails nine lessons which will help students express themselves more confidently in the Spanish language. There are activities that are part of your course work and these will make up a part of your total grade upon completion of the course.
Everything that you need for the course will be made available online including audio and video lessons.
The course is similar to the one that the university offers in their campus.
University of Florida – Beginning Spanish 2
The University of Florida also offers Beginning Spanish 2 but this one requires completion of Spanish 1.
The course is offered on the internet through the university's Distance and Continuing Education online program.
While the course may be completed online, you will need to take a total of 3 exams supervised by a proctor at a location that will be provided by the school.
For the exams, students are usually directed to take their tests at a facility that is closest to where they are.
Students are advised to buy their textbook directly from the publisher only to ensure that you will be using the most updated and accurate textbook for your course.
Note: Tuition does not cover textbook. Students must purchase this separately. Also, tuition is different for UF and non-UF students as well as Florida and non-Florida residents.
Related articles