These days, teaching is no longer confined to the four walls of the classroom. Online learning has now become a major player in the education field where students from all over the world participate in online classes, whether for a degree program or for supplementary learning.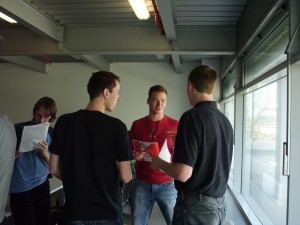 If you're new to online teaching and learning, and you want to try your hand at both these areas; there are online courses for teachers and these include learning how to teach online.
When you take an online course for teaching via the internet, you are actually killing two birds with one stone: you're finding out how it is to learn online as you take your course and you're also acquiring the necessary skills needed in order to be able to effectively teach online.
Online Courses for Teachers in NC
Now, if you are a teacher in North Carolina and you want to learn how to teach online; there are specific online courses for teachers in NC that are available to you 24-7.
What these courses can do for you is to prepare you for your entry into the world of online teaching. Bear in mind that online teaching is a whole new ball game.
Interaction between teacher and students is challenged in certain ways because none of you are physically present during discussions and online meetings.
The University of North Carolina's LEARN NC division is the school's online learning facility that caters to all types of students: undergraduate, graduate and professionals seeking CEU credits.
Carolina Online Teacher Program
Among their Continuing Education Courses is the Carolina Online Teacher Program which includes online courses for teachers in NC designed for conducting classes via the internet.
Once you complete the 5 core courses and 2 electives, you will be given a LEARN NC Certificate that verifies that you are now equipped with the right skills to teach online.
The program is divided into three phases with each one requiring teachers to take a specific number of courses.
Phase 1 for example, requires three courses: Moodle Training, Teaching Online Courses and Facilitating Online Collaboration.
For Phase 2, you will be required to take 2 elective courses. You have about six courses to choose from including the following: Assessment and Evaluation in Your Online Course, Differentiating Instruction in Online Courses, and Collaboration and Teaching in a Virtual World.
Lastly for Phase 3, you have to take two courses: Developing Your Online Course and Practicum in Online Teaching.
Completion of the program will give you at least 17 credits for your CEU requirements.
Related articles