Continuing Professional Development, shortened to CPD, is an important aspect of every professional's career life. Failing to do so will most likely mean that you will be stuck at the same job until you retire while your colleagues are going up the ladder of professional success.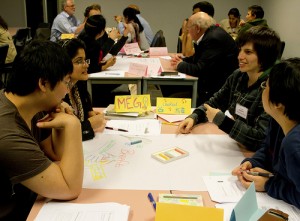 If you are an educator, enrolling in courses for professional development can benefit not just you but your students as well.
Online courses for teachers' CPD are available 24-7, affording busy teachers such as yourself the opportunity to take a few professional development courses without sacrificing too much of your time or giving up a class or two to attend your own CPD classes.
CPD for Educators
When looking for Continuing Professional Development Courses, you must specifically look for online courses for teachers' CPD as there are various professional development courses being offered online and these are specific to job titles or job scopes.
Online Professional Development courses for educators are offered by various sites, some of which are solely CPD schools while others offer professional development courses as part of their roster of degrees and courses.
Framingham State University of Massachusetts provides Online Professional Development Courses for Educators through the university's Division of Graduate and Continuing Education.
Each course is worth 1 graduate credit.
You can find a list of all their courses right on their website. You can immediately see right after the course title if it is already closed for enrollment or if the course has been cancelled.
You will also be advised if enrollment for a particular term schedule, i.e. Spring term; is already closed for enrollment.
Sample Courses for Educators' CPD
Framingham State University offers online professional development courses for educators that take on different aspects of teaching: from students to classroom environment.
For teaching gifted students, you may want to take a look at the university's Keeping Gifted and Advanced Students Engaged in the K-8 Classroom course.
You will be given techniques and strategies on how to keep your gifted elementary learners interested in class.
To help you further develop your skills in handling your diverse set of students, you may also want to check out Strategy Instruction for Regular and Special Educators Working with a Diverse Group of Learners.
Now, if you wish to learn new techniques on how to improve literacy among your students, there is a rather interesting online course that you should definitely check out: Integrating Poetry Into the Elementary School Curriculum.
Other online courses for teachers' CPD under the university's program include: Making Connections Between Math and Literature, Instructional Strategies that Promote Lifelong Learning, and Using Children's Literature to Teach Revolutionary War History.
All of these courses will not only help you further grow as a professional educator but more importantly, the lessons in these courses when applied to the classroom, will greatly benefit your students.
Related articles