A Criminal Justice degree can help you get into law enforcement, protective services and court administration as well as work in other crime prevention fields whether in private companies or federal offices.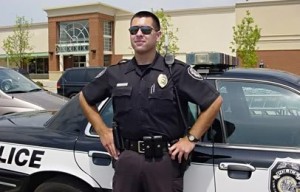 If you are already working in these fields, a degree in Criminal Justice can help you advance in your career.
Having said this, for individuals who are currently employed, you can still work on earning a degree in Criminal Justice but this time, through online schooling.
Online college courses for Criminal Justice will provide you with the appropriate number of semester credits in order to earn your bachelor's degree in Criminal Justice.
Penn State Online College Courses for Criminal Justice
Penn State, more formally known as The Pennsylvania State University has an online portal that provides online college courses for Criminal Justice through the Bachelor of Science in Criminal Justice degree.
Penn State World Campus is the online school of the university that provides various college courses for credit.
For Criminal Justice courses, you should enroll in the Bachelor of Science in Criminal Justice program.
If you are worried that the quality of online education is not up to par to the university's campus courses, you will be happy to know that the Criminal Justice program was given certification through no less than the Academy of Criminal Justice Sciences.
This degree program requires completion of one hundred twenty credits.
Core Courses
There are eight Core Courses that you need to take: Criminology, Intro to Criminal Justice, Intro to Law, Policing in America, Corrections in America, Research Methods in Criminal Justice, Senior Seminar and Ethics in Criminal Justice.
These courses give you three credits each.
You are also required to take one other major course worth three to four credits. You can take either the Statistical Analysis for the Social Sciences course or the Elementary Statistics course.
Upper-Level Criminal Justice Courses
Twelve credits are required for the Upper-Level Criminal Justice courses. You can choose from the following: Security Administration, Police Administration, Alternatives to Incarceration, Border Security, The Juvenile Justice System, and Internship in Criminal Justice.
Courses are generally worth three credits each.
General Education Requirements
You need at least forty-five credits for this category. General Education requirements are in the following areas: Writing and Speaking, Quantification, Natural Sciences, Arts, Humanities, Social and Behavioral Sciences, and Health Sciences.
Note: You can learn about the application process, tuition and other fees, plus required documents prior to applying for the course; on the official website of Penn State World Campus.