EMTS, otherwise known as Emergency Medical Technicians, provide initial medical care to patients in emergency situations. They are normally part of an emergency rescue team and they respond to emergency calls to attend to patients prior to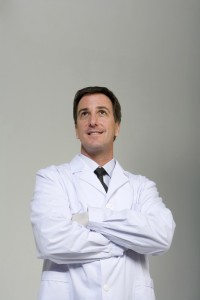 taking them to the hospital.
This is why EMT's are also regarded as health care professionals and as such, they likewise need to undergo rigorous training in order to qualify and get certified as a licensed EMT.
If you wish to become an Emergency Medical Technician, you can start by taking online courses for EMTS so you can study at your own pace and whenever time permits.
However, you should not take the time flexibility factor of online courses for granted because if you take too long, you may need to take a refresher course since you will still need to pass an EMT Exam before you can get a certificate.
Online Courses for EMTS
There are quite a number of EMT websites that provide online courses for beginners as well as advanced EMT's. Refresher courses are likewise being offered for those who haven't yet taken their exams but have completed the course a few years back.
Online courses for beginners include EMT Basic Training where students will learn everything they need to know about being an EMT from scratch.
You don't need prior experience in the medical field in order to be admitted to the course. Learning tools will be provided by the online school to help you with your course work.
This is a great opportunity for you to finally fulfill your dream of becoming an EMT as you can study the course without having to give up your day job.
If you wish to know first what the course entails and how it will be conducted online, there are online providers of this course that offer free course demos or trials.
You should take advantage of this as this can help you determine whether the course provided by a specific school or site is what you want or if you should keep looking for other options.
Intensive Skills Training
Part of an EMT course is undergoing an intensive skills training. This means that you will be given simulations of medical emergency scenarios to test how you respond to emergency situations.
It is important that you keep calm and collected when faced with a medical emergency – no matter what it is – so you can respond to the patient as properly as possible. Otherwise, you may put the patient at an even greater risk.
After you have completed your online course, most schools will require you to go to their training facility to undergo the skills training. Trainings normally last up to five days. The training will determine whether or not you are ready to face real-life emergency situations.