Getting into the business of buy-and-sell of property is a very promising career. If you are good at it, including having a know-how of the marketing values you must be instilled with, you can make a good income out of it.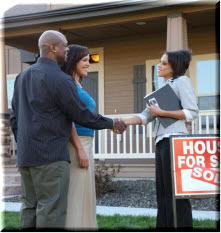 However, you cannot just become a real estate professional. There are steps you need to take to become licensed, certified, and valid. All those work starts with taking the appropriate course and then knowing what rules and regulations covering real estate are being observed in your area.
If you intend to operate in Louisiana, there are specific guidelines you must adhere to. You should take those guidelines seriously, otherwise you will not even be considered for the job.
Take the Course
Of course, as with any career, education is the first step. To become a real estate in Louisiana, that is no different. To make things easier, you may take online courses for real estate for Louisiana. This is a high tech way of earning your degree. Whatever relevant course you may think of, you will surely find it available online.
The board that recognizes real estate professionals usually need to approve your course and your school to make sure that your hard work will actually count for college credit. Although taking online courses is allowed, you cannot just go with anything or any school that comes along. It must be duly accredited to start on the right foot.
Qualify
The best way to become recognized as a professional is to ensure that you have completed all the requirements.
First, you have to be at least 18 years of age. If you are younger, you have to wait a little longer to pile up the cash. The minimum education requirement is a high school diploma. If you have it already on hand, the road towards your dream would be easier.
Second, you need to complete the required classroom training from an approved school – whether on-site or online. The Louisiana Real Estate Commission is the agency that should certify your course and school to make sure it will count for college credit.
After completing 90 hours of real estate education, you will be good to sign up for the licensure exam. There is an application process that you must adhere to and LREC must give its go signal before you take the test.
Before you are even awarded your license after passing the exam, you must be affiliated with a real estate broker that will provide the required proof of errors and omissions insurance.
After the licensing exam, you need to complete continuing education that span 45 hours.
Related articles