Social work is a rather sensitive job because you deal with various types of individuals going through personal challenges. You also have to deal with different personalities which may prove to be the more challenging part of your job.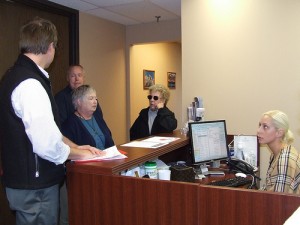 Suffice it to say that this job is not for the faint-hearted. You have to have the guts to take each individual's personality and know how to separate your personal opinions from your professional ethics in order to successfully work with each person you are assigned to.
This being said, intensive training is required before anyone can work as a professional social worker.
Online Courses for Social Work in Canada
If you are going to be working in Canada as a social worker, it is important that the trainings and courses that you take are designed after Canadian rules and policies regarding professional social work and social workers.
Now if your only available time to take social work courses is in the late evenings, you can enroll in online courses for social work in Canada.
This option allows you to study while everyone is fast asleep so you won't be disturbed and you practically have the entire house to yourself.
This also gives you the opportunity to learn during your free time so you won't have to worry about giving up a few hours at work each week in order to accommodate your course schedules.
Bachelor of Social Work Courses
Dalhousie University in Halifax, Nova Scotia has an online School of Social Work where two social work programs are offered: Bachelor of Social Work and Master of Social Work.
The Bachelor of Social Work Program can be taken full-time or part-time. A full-time schedule enables students to complete the program in two years while a part-time schedule will spread out the courses for a period of at least three years.
In order to be accepted for the program, students must have completed at least 5 university credits for Social Sciences courses which are equivalent to about thirty credit hours.
Please take note here that community college credits do not count for the 5 full university credits required to enter the program.
BSW courses follow a specified sequence each for a full-time schedule and a part-time schedule.
Courses include Development of Canadian Social Work and Welfare, Advancing Social Justice, Field Education for Beginning Practice, Theoretical Foundations of Social Work Practice, Introduction to Community Social Work, and Understanding Research and Research Methods in Social Work.