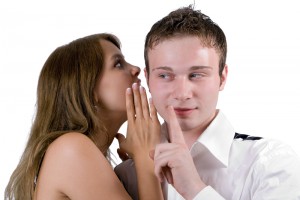 Speech pathology is a health care division that addresses speech or communication problems that individuals suffer from.
A speech pathologist examines the patient to see what is causing the speech problem and applies corresponding therapy or treatment to remedy the problem as best they could.
Individuals who have difficulty swallowing are also referred to a speech pathologist for proper diagnosis and treatment. A speech pathologist, in order to be effective in the job, requires proper training and education.
Online Courses for Speech Pathology
Generally speaking, in order to take speech pathology courses, you should have first completed a Bachelor's Degree program. A degree in a Science or Health-related specialization is ideal.
In this regard, courses that specialize in speech pathology are mostly offered in the graduate and doctorate levels of education.
If you wish to try out first a few courses in speech path., you can check out online course for speech pathology.
There are several online schools for speech pathology that offer beginning, advanced and supplementary speech pathology courses thru their online learning programs.
Taking your initial speech pathology courses online is actually ideal if you have a hectic regular schedule and if money is a bit tight.
Transportation costs and meals can greatly add to your education expenses but if you take your courses online, you can stay at home and eat whatever you have in the fridge – as opposed to eating out – and most of all, you get to study for speech pathology.
Speech Pathology Courses via Online Learning
In general, what you will be learning from speech pathology courses cover all the basic areas affecting speech and communications such as reading, signs and sign language, symbols, hand and body gestures.
Courses on speech perception, speech and language disorders, audiology and communication science are all available online for your speech pathology studies.
Courses that touch on specific subjects in relation to being a speech pathologist as well as focus on client's needs are also offered online. These are mostly credit courses for Continuing Education requirements for practicing speech pathologists.
For example, there would be instances when clients would come to you for help with their accents and in this regard, a course such as Accent Modification: Understanding Client Needs and Values will be greatly beneficial to you.
For swallowing problems related to various conditions, there are also courses that address this type of problem including: Swallowing Issues in Individuals with Tracheostomy, Ventilator and Respiratory Compromise.
CEU courses for speech pathology often last for a few hours only as opposed to graduate courses that can last several weeks per course.