With the school year over, you have more time to focus on other things; in particular, enriching yourself through classes that interest you. Over the last ten months or so, you were the teacher; come summer time, you can play the student.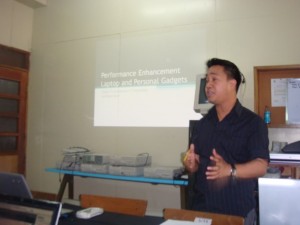 You can take summer classes too, for additional help with your curriculum. Understandably, you may want to spend your summer somewhere exotic and the last thing on your mind is to go to class for the summer!
Summer Online Courses for Teachers
Here's the good news: you can complete a summer course even as you are thousands of miles from home on vacation in an exotic country.
You will be happy to know that there are summer online classes designed for teachers. This translates to you still having a great time over the summer while also learning something new for personal and professional reasons.
Also, just because it says "summer courses" it doesn't mean that the courses will last until the end of summer thereby keeping you occupied with lessons and assignments and hardly giving you time for fun and frolic.
It just means that these courses are offered exclusively during summer only. This is why you should carefully choose the summer course or courses that you want to join because they will not be offered at any other time of the year.
Course Options
Summer online courses are usually offered by universities, colleges and other learning institutions. These may also be provided by training companies and other establishments with a specific area of specialization.
There are courses that can be included in your requisite credit hours; in case you are in the process of accumulating credit hours for CPE or licensing requirements. They can also be supplementary or complementary courses to credit courses.
Courses that can aide you in your classes are those that cover Reading and Phonics, Math and Science.
Courses that focus on class management and motivating positive classroom behavior are also great because they help you maintain peace and order inside the classroom while also showing respect for the individuality of each of your students.
Do you want to learn better and effective ways to teach health and safety to your kids? There are likewise summer courses that focus on health and safety in school.
These courses are in fact recommended especially for teachers in schools where bullying is rampant or where there have been cases of teen pregnancy.
Health courses in this case, cover teaching kids about the importance of abstinence at their age – or at the very least, practicing safe sex. There are so many other summer courses that you can take online and usually, these last no more than a week or two.