High school juniors and seniors oftentimes find themselves stressed-out about which university to go to for their undergraduate education. An even bigger challenge is making themselves eligible for acceptance to the university that they applied in.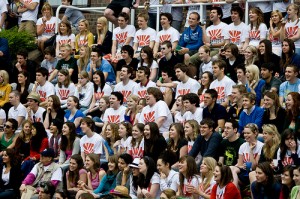 Students strive to excel in high school so they can have an impressive record that could greatly influence their acceptance to the university that they wish to attend.
One of the things you can do to best prepare yourself for your entry into college is to take online summer college courses for high school students.
This will also impress universities with your determination to get into a good college for your bachelor's degree.
How to Find Online Summer College Courses
The first thing you have to do is to check the university you wish to be accepted in. Check to see if they have a summer program for college hopefuls wishing to be admitted to one of their college departments.
Leading universities in the United States actually have online summer college courses for high school students.
The University of Pennsylvania for instance provides Online Courses for High School Students through their Penn Summer Online program.
The program aims to provide high school students with quality courses that can help them get closer to reaching their goal of being admitted to the university or to other top universities in the US.
Penn Summer Online: College Courses for HS Students
The university's College of Liberal Arts and Professional Studies provides the following college courses for high school students during summer: World Music and Cultures, Calculus Parts I and II, Greek and Roman Mythology, U.S. History to 1865 and Introduction to Romanticism.
African Music and German I are also course options. Courses however may change without prior notification so if you see a course you wish to take for the summer; you'd best take it now because it might not be available anymore next summer.
Cornell University: College Courses Open for HS Students
Online summer college courses for high school students are also being offered by Cornell University. The university's School of Continuing Education and Summer Sessions offers college courses for HS sophomores, juniors and seniors.
Courses available for the summer of 2012 are: Marketing; Popular Culture in the United States, 1950 to Present; Human Evolution: Genes, Behavior, and the Fossil Record; Asian Studies: Literature, Politics, and Genocide in Cambodia; and Communication: Principles of Public Relations and Advertising.
Also available are courses on Earth and Atmospheric Sciences, Economics, Government, Social Studies and Nutritional Science.
Related articles