There are many ways that one can spend his free time. Some go on vacation, go on short trips, relax at home or get a second job while others go back to school to learn a new skill or to enrich one's self.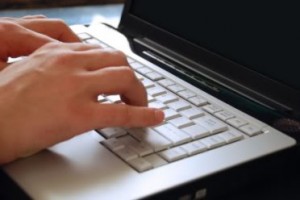 If you wish to learn a new skill without having to spend for it, you should think about taking online university courses for free.
The courses are not worth any semester-hour credit and they also do not give you a certificate of completion but they do give you free lessons from lectures that were taught at the university campus by the school's highly-qualified faculty.
Which U.S. Schools Provide Online University Courses for Free?
It might come as a surprise to most people that quite a number of the best universities in the United States actually offer free online courses. Massachusetts Institute of Technology, Yale University, UC Berkeley, UC Irvine, and University of Notre Dame are but a handful of them.
These universities have taken to task their goal of sharing some of the lessons they offer in school to individuals worldwide who may not have the means or the capacity to enroll in their school through their free online courses.
These, after all, do not require travel or enrollment; you simply sit in front of your computer and download or access the free courses you wish to take.
Samples of Free Courses from US Universities
Aside from the US universities previously mentioned, other providers of online university courses for free include the prestigious Berklee College of Music.
Berklee Shares provides free online music courses which are offered in three formats: audio file, video file and text format.
Free lessons that are currently available are the following: Bass Lesson, Pro Tools, Music Business, SONAR, Guitar Chords, Propellerhead Reason Lesson and Voice Lesson.
The school's goal is to reach as many students as possible around the world to help them develop their musical talent and the free courses provide students with a closer look at how lessons are taught in the school.
Another school that offers free online courses is Dixie State College of Utah.
The Dixie State OpenCourseWare program offers a variety of free online courses covered in the following departments: Computer and Information Technology, Elementary Education, Family Studies, Humanities, and Mathematics.
You do not need to register or sign-up for anything in order to access the free courses. Once you've chosen the course that you want, you can download it and use it immediately.