There are ESL courses that prepare you for a teaching career overseas and there are also ESL courses that can prepare you for your license application to teach English in the capacity of English Learning Language or English as a Second Language in your state.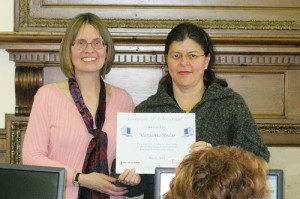 Before you apply for any of the online courses for teaching ESL, it is therefore important that you examine your reasons for wanting to do so. Learning to teach ESL to start a career abroad is very much different from an ESL or ELL endorsement program in your state.
Also, learning English as a Second Language per se is different from learning how to teach the language in the ESL or ELL capacity.
English as a Second Language Endorsement Program
Among the online courses for teaching ESL that you can find is an endorsement program that makes you eligible to apply for a license or for re-licensure to teach ESL to your students.
Western Governors University is an online university that provides an Endorsement Preparation Program for English Language Learning-English as Second Language for pre-K to 12th grade teachers.
It is important to note here that this specific course is not intended for individuals who simply wish to learn how to speak, read and write in the language or for those who wish to use this course for teaching in a foreign land.
This course is for licensed teachers who wish to earn an endorsement to teach ESL in a specific state in the US. Before taking the course, check with your state if they have this type of endorsement.
English Language Learning Course
This course will provide teachers with the essential skills to teach English in the ELL or ESL capacity. The program covers twenty-five units in all.
Course topics are as follow: Culture, three units; Language Production, Theory and Acquisition, four units; Theories of Second Language Learning Acquisition and Grammar, three units; Planning, Implementation, Managing Instruction, four units; Field Experience for ELL, three units; Assessment Theory and Practice, three units; The Professional Role of the ELL Teacher, two units; and Subject Specific Pedagogy: ELL, three units.
The units are actually competency units where each unit is equivalent to one hour of semester credit.
The courses are offered on a per term basis where students are required to complete eight to nine competency units per term. Each term runs for 6 months. Course grades are based on a "Pass or Not Pass" system.
Related articles