Continuing Education Units may just be the one thing that's delaying your license renewal which could hamper the continuity of your teaching career. It could also be the one thing that's preventing you from being promoted to a senior teaching post in your school.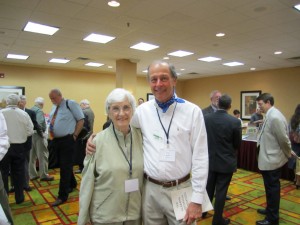 Understandably, you may be overwhelmed with the thought of having to juggle teaching and studying at the same time but with online courses for teachers' CEU, you can complete your mandatory units without being overworked.
Get a Head Start on Your CEU's
If you wait at the last minute to complete your CEU requirements, you could really feel overwhelmed with all the things that you need to do and accomplish on time. This is why it is a good idea to jumpstart your CEU classes and take them early on.
With online courses for teachers' CEU, you can do just that.
There are several areas of interest that CEU courses for teachers cover. If your state does not have specific requirements on the topics that you need to cover for your CEU requirements, you can take whatever you think will best help you with your students.
Online Courses for Teachers CEU
Charter Oak State College provides online CEU courses for teachers which follow the school's campus semester schedules. The courses generally require fifteen weeks of regular online studying in order to be completed.
It will please teachers to know that Charter Oak is a state-approved school in Connecticut for Continuing Education for professionals, including teachers; which gives teachers the assurance that their courses will be credited towards their CEU requirements.
Course topics are varied. If you would like to get a bit of help with handling your students based on their individual competencies, there are courses that address this requirement.
You can take any of the following courses: Educational Assessment: Assessing Student Learning in the Classroom, Learning Disabilities: Practical Information for the Classroom Teacher, and Talented and Gifted: Working More Effectively with Talented and Gifted Students.
For help on working with students who may have been traumatized due to neglect and abuse, the following courses may provide you with the necessary skills to reach out to your students: Traumatized Child: The Effects of Stress, Trauma and Violence on Student Learning; Understanding Aggression: Coping with Aggressive Behavior in the Classroom; and Violence in School: Identification, Prevention and Intervention Strategies.
Information including a brief description are provided on the school's website.
Click on the link to go to the course page where you will find a short description of the course, study outcomes and the professor who will be working closely with your throughout the duration of the course.
Related articles