ABOUT US – STAFF – Ressa Sutherland
This is the staf page mini-bio for one of our contributing authors. To see more of our staff click the STAFF link above or go back to the ABOUT US page by clicking that link.
Ressa Sutherland – Author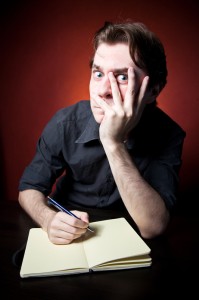 Previously Ressa was an English teacher for a community college however has since gone into semi-retirement to pursue full time her passion of writing. She has published several short stories for several magazines and is on contract from a major publisher to rite her first novel which should be out by Christmas. Her favorite genre is science fiction however she loves a good murder mystery as well.
As Ressa spends more time at home pursing her dream, she also is taking advantage of the time and furthering her own education and it was this endeavor which led her to Online Courses for You. She took a few classes and afterwards decided that her work could benefit others so she then in turn wrote a review of some classes for the site.
It was then we asked her if she wanted to join the staff of Online Courses for You as a contributing author and she agreed with her usual energetic flair and wrote us one of our best ever e-mails. "Online Courses for You allowed me to realize part of my dream of becoming a self sustaining author and I can never repay that debt."
Well Ressa, we feel we are the ones to thank you and hope that others also find the information they need to further their education and get that dream job they have always wanted as well.
Ressa is a widower and parent of 3 boys and grandmother of 2.
(Update – Her book has been published and she is currently working on her second novel which will be a sequel to her first.)