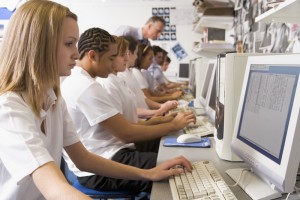 ABOUT US – STAFF – Steven Taylor
This is the staf page mini-bio for one of our contributing authors. To see more of our staff click the STAFF link above or go back to the ABOUT US page by clicking that link.
Steven Taylor – Computers / Technology
A certified gadget-o-holic, Steven enjoys building computers from scratch and currently is running his own ISP, just for fun. Cruising the Internet at light speed, Steven has a desktop setup that would make any techie jealous of. One of his multiple screens happened upon our site one day and he found a course for himself that he was interested in. After completion, he sent a review to us and we updated the information.
This happened to more times before we finally asked him to be a contributing author and he whole heartedly agreed. "The more sites I can put on my resume as author, forum moderator, blogger, etc. the better. I can't get enough!"
So, as you can see, his addiction is to our benefit!
He received his degree in computer science as well as business however found he enjoys working for himself instead of the start-ups where he cut his teeth when straight out of school. Currently he calls e-commerce his bread and butter with a healthy dose of online marketing to fill in the gaps.
A newlywed, Steve and his wife are expecting their first baby this summer.