ABOUT US – STAFF – Susan Hoffman
This is the staf page mini-bio for one of our contributing authors. To see more of our staff click the STAFF link above or go back to the ABOUT US page by clicking that link.
Susan Hoffman – Art and Art History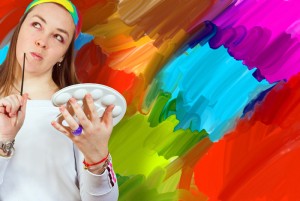 Susan started life as a history major with plans to go into teaching but like many times, life's plans often don't count for every day life. Susan found herself committed to family and her marriage along with her children for many years and never really took advantage of her degree.
However, as one door closes another opens and her minor in school, art, has no come to the front and is keeping her very busy. As Susan's children entered higher education she found she had more time on her hands. Susan started to teach a local paining class down in her local community center and this led to more classes and soon a stint at a local junior college teaching some night classes.
Next thing Susan knew her little hobby developed into a series of art courses online and several contributing efforts on art appreciation web sites and a daily blog of her own which she has now abandoned due to little to no time. With a love of sharing art with the world, Susan jumped at the chance to serve as a contributing author on OCFY.
Susan now, along with her web work and teaching night classes, enjoys traveling around the world. Her goal is to reach 10,000 museums and is well on her way. Both her kids are now out on their own with her youngest following her mother's footsteps and is teaching a history class of her own in the same college Susan teaches at.